Trump Interior nominee would consider more drilling on federal land
Parts of United States are heating faster than globe as a whole
Antarctic ice floe crack forces UK scientists to leave
Obama transfers $500m to Green Climate Fund in attempt to protect Paris deal
On Climate Change, Even States in Forefront Are Falling Short *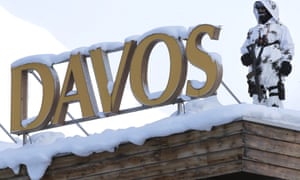 Davos without Donald Trump is like Hamlet without the prince
Davos Man Is a Neanderthal Protectionist
China preparing to retaliate on trade
IMF chief says dealing with inequalities is key
Missouri Supreme Court orders KC to put higher minimum wage on the ballot
Healthcare without Planned Parenthood
Obama commutes sentence for political prisoner Oscar López Rivera
What's Behind State Workers' Potential Strike?
Oilfield workers receive checks for unpaid wages from industry donor
May's Brexit threat to Europe
In Connecticut Hotels, Recruiting a Rank-and-File Army of Organizers
Hall of Fame first baseman Willie McCovey pardoned by Obama

Stories from the New York Times will be followed with a *. The Times pay wall polic
y allows free access to only about ten articles a month.