Boston climate march built solidarity
Essential reading on the Paris climate agreement
Anti-fracking protesters evicted from Cheshire camp

Opencast coal mine operator appeals Welsh council's refusal
CN train derailment close to Hudson, Ont. worries nearby First Nation chief
Hall of Fame baseball player Monte Irvin dies at 96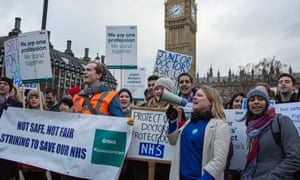 Junior doctors' strike: increasing optimism over deal to end dispute

Cook County jail in Chicago on lockdown after staff no-show
Three Palestinians shot dead by Israelis during unrest
Cologne Turkish also fear crime and race tensions
'Like jail': New York homeless say shelters not the answer
Nurses ask Oregon to scrutinize giant Providence-St. Joseph merger
Socialist Win in Seattle: Anomaly or Harbinger?
As oil plunges, energy companies cut jobs, postpone projects
National Guard to distribute water in Flint
An Attack on Democracy?
Worries over Poland Mount in Brussels and Berlin
Stories from the New York Times will be followed with a *. The Times pay wall polic
y allows free access to only about ten articles a month.
We take a closer look at news stories in our companion Week In Review blog, hosted at:
KC Labor at WordPress