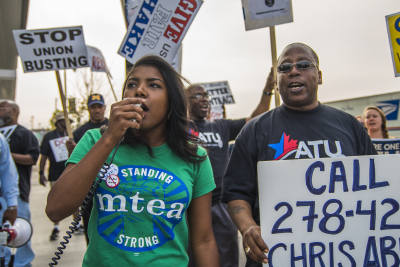 Welcoming New Members to the Table
Defend reproductive justice for women!
Dr. Quentin Young, longtime health advocate, dies at 92
World leaders mansplain International Women's Day
Fiat Chrysler extends Sterling Heights plant layoff 3 more weeks
Pennsylvania governor raises minimum wage for state workers, contractors
Missouri Democrats filibuster proposed gay discrimination amendment
The Historians' Group of the Communist Party – Ten Years that Reshaped History
More than 2,000 Boston public school students walk out to protest budget cuts
Tufts Labor Coalition protests non-union hiring at Tufts Talks event
Tech Workers Should Unionize
Stories from the New York Times will be followed with a *. The Times pay wall polic
y allows free access to only about ten articles a month.