Trump goes for bust on the national-populist trail. What did you expect?
Official says more Hanford nuke mishaps likely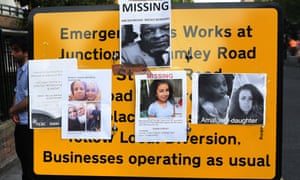 Police launch criminal inquiry into Grenfell Tower blaze
Theresa May's Hurricane Katrina
Experts warned government against cladding material used on Grenfell

'Unforgivable': local Labour MP vents fury over Grenfell Tower fire
Labour's Permanent Reformation
Protesters tell right-wing 'Anti-Sharia' marches: 'Muslims are welcome here'
Rebuilding the American labor movement—the Southern front
People of Color Union Members to celebrate Juneteenth
Unions to march in Pride Parade
Rebuild Capacity in Public Hospitals
Missouri Senate passes new restrictions on abortion in late-night vote
OSHA reminds employers to protect workers as summer heat settles in KC area
Southern Baptists Condemn 'Alt-Right' White Supremacy
Most believe Trump tried to interfere with Russia investigation: poll
Inside Trump's secretive immigration court
Yoko Ono could get songwriting credit for Imagine – 46 years late

US signs deal to supply F-15 jets to Qatar after Trump terror claims
Russia accuses US of deploying missiles in Syria
Egyptian regime responds to economic crisis by repressing workers

Seattle Storm Take Progressive Tack With Planned Parenthood Partnership *
Stories from the New York Times will be followed with a *. The Times pay wall polic
y allows free access to only about ten articles a month.