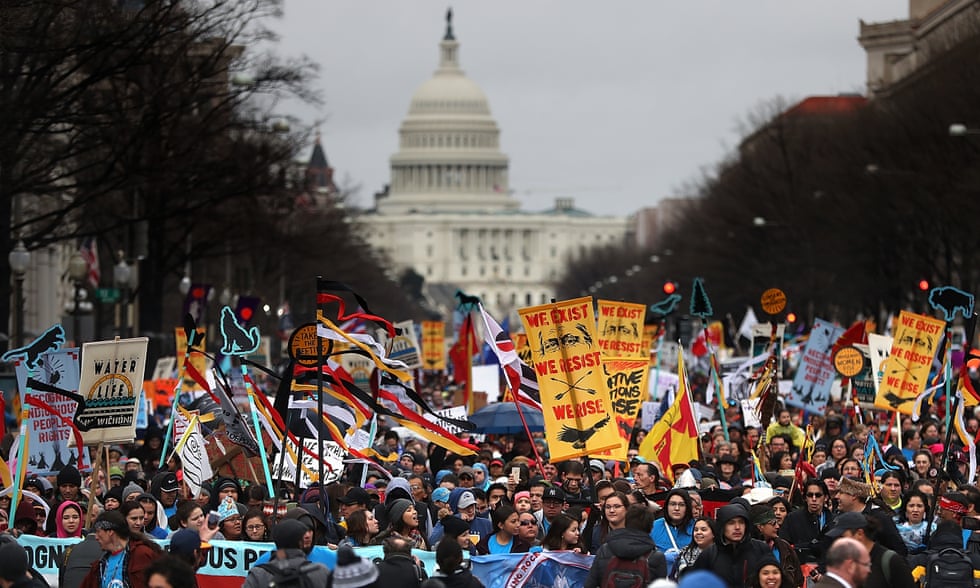 A civil rights 'emergency': justice, clean air and water in the age of Trump

Battered by extreme weather, Americans are more worried about climate change
Keystone XL pipeline decision: what's at stake and what comes next?
More than 15,000 scientists from 184 countries issue 'warning to humanity'
Russia reports radioactivity 986 times the norm after nuclear accident claim
The night Barbuda died: how Hurricane Irma created a Caribbean ghost town


Teamsters rally for fair contract at U

Avoiding strike, union negotiates new labor contract with KC Honeywell
Workers raise concerns about wage theft by Amazon subcontractors
Organized Labor: Make Next Round of Voting Fairer for Public Workers
Another long-time union fighter prepares to exit the stage
Labor unions commit $1M to safeguard foreign workers' temporary status
Dept. of Labor dragging its feet: union reps
The Elizabethton Strikes of 1929
Why is Donald Trump launching a withering attack on nonprofits?
Workers Lured to Australia Find Low Pay and Tough Conditions *
59,000 Haitians to Lose Protected Status in the U.S. *
Judge Permanently Blocks Trump Sanctuary Cities Order *
Failing Subway Threatens New York's Financial Future, M.T.A. Chief Says *
Stories from the New York Times will be followed with a *. The Times pay wall polic
y allows free access to only about ten articles a month.