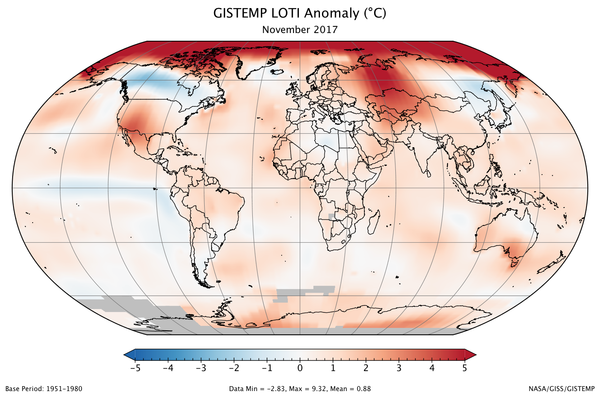 November 2017 was the third warmest November on record
Current Carbon Dioxide Concentration--407ppm
Sierras lost water weight, grew taller during drought
Trump plans to allow oil and gas drilling off nearly all US coast
Oceans suffocating as huge dead zones quadruple since 1950
The ecological catastrophe that turned a vast Bolivian lake into a salt desert
2017 Set a Record for Losses From Natural Disasters. It Could Get Worse. *

All out for the women's marches, Jan. 20-21!
A Women's Strike Organizer on Feminism for the 99 Percent
2017: The Canadian Labour movement in review
Tensions unresolved between Just Born and union
AT&T employee union sues Dallas-based telecom to block 713 layoffs
Walt Disney World labor unions reject offer
Stories from the New York Times will be followed with a *. The Times pay wall polic
y allows free access to only about ten articles a month.