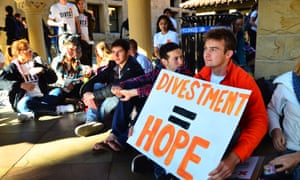 Stanford students begin 'indefinite' sit-in over fossil fuel divestment
El Nino worst in over 15 years, severe impact likely: UN
Unmitigated climate change to shrink global economy by 23 percent
France to pare side events at Paris climate talks
Paris climate deal meeting still on as Republican leaders register opposition
Enbridge cuts 500 jobs, 100 unfilled positions
Mennonite Farmers Prepare to Leave Mexico, and Competition for Water *


Their Wars, Our Dead
Against fear: solidarity !
The upcoming Paris Climate Summit is, in a sense, a peace summit
Terror Attacks, G20 Hypocrisy
Muslims face threats of violence, harassment in wake of Paris attacks
U.S. Republicans seek to shut door on Syrian refugees after Paris
Canada sticking to plan to withdraw jets from ISIS mission: PM
Trump says would consider closing some US mosques
US approves $1.29 bn sale of bombs to Saudi Arabia
Illinois Temporarily Suspends Acceptance Of New Syrian Refugees
Majority at Kansas City Assembly vote against Ford deal
Voting on UAW-Ford contract to enter crucial 2nd phase
Huge crowds gather as Kohler strike begins

IKEA Retail Workers Strike for Recognition
Protests erupt after Black man shot by Minneapolis police
U.S. top court rejects anti-abortion group's Planned Parenthood case
Was Eisenhower more of a socialist than Bernie Sanders?
Opponents spread the word about hazards posed by TPP
Hundreds of Nurses Join Million Student March
TIAA-CREF, U.S. Investment Giant, Accused of Land Grabs in Brazil *
Defense Rests in Trial of Ex-Coal C.E.O., Calling No Witnesses *
Stories from the New York Times will be followed with a *. The Times pay wall polic
y allows free access to only about ten articles a month.
We take a closer look at news stories in our companion Week In Review blog, hosted at:
KC Labor at WordPress