With parade, speeches, Kansas City salutes the 'greatest team' in Royals history
US 'playing catch-up to China' in clean energy efforts, UN climate chief says
Shell has not cleaned Nigeria spills
Drought in South Africa affects town's drinking water
Senate blocks legislation to undercut EPA clean water rules
White house says unusual to seek 'pause' in Keystone XL pipeline review
China underreporting coal consumption by up to 17%, data suggests
Could UAW-GM vote be nail-biter?
Slight majority support GM-UAW deal so far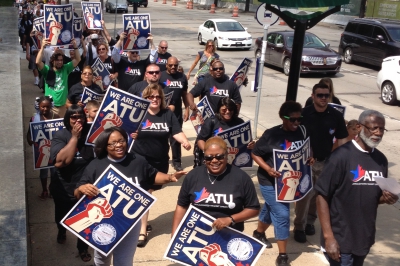 Grand Rapids Bus Drivers Fight to Save Pensions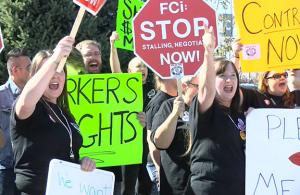 UE Local 808 Wins First Contract At Nebraska USCIS Service Center
Kshama Sawant Re-Elected

Houston rejects hotly contested anti-discrimination ordinance
CTU tells teachers to prepare for possible strike in response to layoff threats
VW opposing UAW skilled trades worker vote at Tennessee plant
United Steelworkers file 18 unfair labor practice charges against ATI
Poll: Americans becoming less religious
Spanish jobless count up again, to 4.18 million
Health law's 3rd sign-up season faces challenges from prices
Crocodiles starve after US freezes elite Honduras family's assets
Illinois Museum Union Workers Still Get Paid, But Doors Remain Closed
Canada's Election: Voters Defeat Harper, but Elect Another Trudeau
Spokane votes on Worker Bill of Rights
Auto sales on track for best year ever
Kris Kobach rejects criticism for speaking at a 'white nationalist' conference
Rail Industry Had Safety Technology Decades Ago
*
Stories from the New York Times will be followed with a *. The Times pay wall polic
y allows free access to only about ten articles a month.
We take a closer look at news stories in our companion Week In Review blog, hosted at:
KC Labor at WordPress