Harvey ravages Houston: A glimpse of future disasters?
Receding waters reveal Harvey's devastation as death toll reaches 44
Explosions at flooded Texas chemical plant leave confusion over toxic risk
The US cities at risk of flooding - and how they deal with it
The real villains in Harvey flood: urban sprawl and the politicians who allowed it
A Sea of Health and Environmental Hazards in Houston's Floodwaters *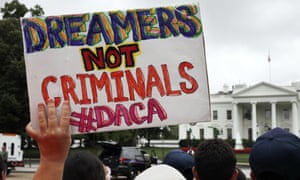 Trump to end 'Dreamers' immigration program, report says

Labor movement may be down, but it's not out
Dealership group accuses striking mechanics of labor law violation
Top labor leader says there's no working with 'racists' in the White House
Remembering the story behind Labor Day
Workers rescued from forced labor in California
Why did Chile take 28 years to decriminalise abortion?
Unions back PepsiCo-linked palm oil workers in fight for labour rights
Putin 'holiday mansion' revealed by Russian opposition leader
Macron government launches overhaul of France's labour laws
What Does Brexit Mean for Northern Ireland?
Texas Abortion Restriction Is Temporarily Blocked *
Village Voice Lays Off 13 of 17 Union Employees *

Stories from the New York Times will be followed with a *. The Times pay wall polic
y allows free access to only about ten articles a month.