We Charted Arctic Sea Ice Every Day Since 1979. You'll See a Trend. *
Activists in B.C gear up for 'the next Standing Rock'
Union values shine in the midst of Harvey
Devastated Puerto Rico Tests Fairness of Response to Climate Disasters
EPA asked Heartland for experts who question climate science
Hurricane's Impact: 'There Will Be No Food in Puerto Rico' *


Merkel Lands Fourth Term, But at What Cost?
4th International: Defend the right to self-determination in Catalonia!
Catalonia Referendum: Resisting the Spanish Government Siege
Quebec in Solidarity with Catalonia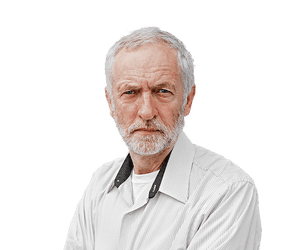 'We can provide a politics of hope, a politics for the people'
Labour to pledge help for millions trapped by credit card debt
Five to watch: the key players on Jeremy Corbyn's frontbench
Momentum building in Brighton as grassroots group goes mainstream

NFL players kneel for anthem in unprecedented defiance of Trump

Bath Iron Works, Labor Union Reach Agreement
More unions jump on single-payer caravan
Trump travel ban extended to blocks on North Korea and Chad
The day nine young students shattered racial segregation in US schools
Union workers confront Arizona Industrial Commission over penalty reductions
Union collaboration a success for VICE media campaign
Budget Bus Lines Flout the Rules With Little Consequence *

Stories from the New York Times will be followed with a *. The Times pay wall polic
y allows free access to only about ten articles a month.